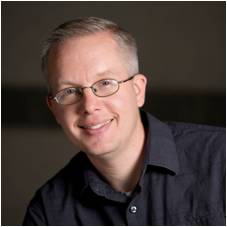 Benjamin P. Roundtree, a native of Annandale, Virginia, is a graduate of  the University of Kentucky (Bachelor of Music — Tuba Performance), and George Mason University (Master of Arts — Tuba Performance). He has studied tuba with Roger Behrend, Skip Gray, Patrick Sheridan, and J. Michael Dunn. His orchestration and arranging teachers include Stephen Burton, Joseph Baber, Bill Fasig, and Skip Gray.
He is the former Instrumental Director at McLean Bible Church, a large, non-denominational church dedicated to reaching secular Washington, D.C. with the transforming message of Jesus Christ. His arrangements can be heard on recordings by Tim Zimmerman and the King's Brass, Dominion Brass, and Eurobrass.  Performances include collegiate and military low brass ensembles, the George Mason University Symphony Orchestra, The Dominion Brass and in solo recital performances. As a member of the McLean Bible Church staff, his arrangements have been performed by the Orchestra, Concert Band, Trombone Choir, Big Band, Brass Ensemble, Celtic Band, and the JuBellation Handbell Choir.
As an orchestra leader, Ben has contracted or conducted orchestral events with Michael W. Smith, Amy Grant, Martina McBride, Keith & Kristyn Getty, Jaci Velasquez, Nic Gonzales, Steve Green, Larnelle Harris, Wayne Watson, and conductor David Hamilton for events at McLean Bible Church and the Kennedy Center.  He has directed the Liya Music Camp in Ukraine and founded the Liya Music Camp-USA in Virginia.
As a tubist, Ben has performed with Tim Zimmerman and the King's Brass, a professional Christian brass ensemble touring for 15 weeks each year.  He currently plays in the Belmont Brass Quintet and The Dominion Brass (a Christian large brass ensemble).  He has also toured Germany with Eurobrass, and has been a member of the Capital Wind Symphony, Lexington Brass Band, Advocate Brass Band, and Saxton's Cornet Band. He has served as a counselor and faculty member at the Csehy Summer School of Music, a Christian classical music camp.
Ben has been married to Erin, a flautist, since May, 2001. She is involved at MBC in the Orchestra and the JuBellation Handbell Choir. Erin is the Administrator of Roundtree Music. They have two daughters Elise and Emily.
Ben and Erin began ringing handbell duets together in 1999 and perform as the BellTree Duo. They have performed for church services, bell choir concerts, and weddings, as well as giving their own concerts in the Washington, DC area. The highlight of the Christmas 2002 performance season was playing for the White House Christmas tours.
We would especially like to thank Mike Clark for his help in creating our website and for hosting it.
Contact us at benroundtreemusic@gmail.com.